Honor, also known as Valor, is won through victory in battle. Players can challenge each other to 3v3 real-time team battles. Winners in these battles will be awarded Honor to be used at the Honor Store.
Honor Store
Edit
The Honor Store can be found in the 3v3 Battlefield menu. Certain valuable items are available, but will be sold out after the daily limit on that item is reached. The items will refresh every day.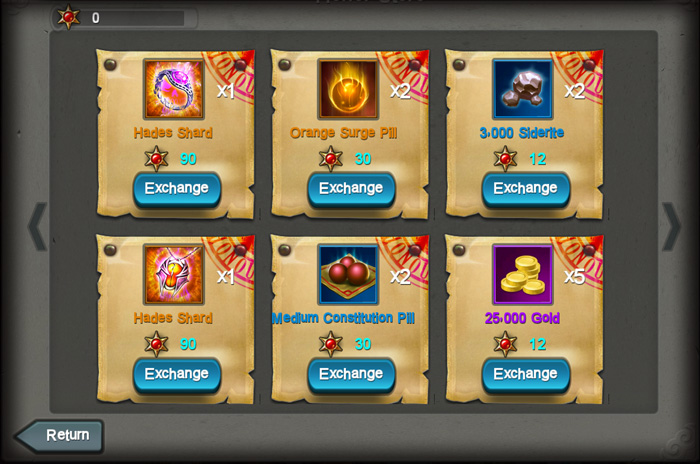 Ad blocker interference detected!
Wikia is a free-to-use site that makes money from advertising. We have a modified experience for viewers using ad blockers

Wikia is not accessible if you've made further modifications. Remove the custom ad blocker rule(s) and the page will load as expected.